China Post delivery time – When does deliver my package from China?
China post delivery time
China Post is a common postal center involved in the delivery of both local and international parcels and other postal packages to the set destination country. Increased international e-Commerce trade between China and other countries has facilitated this postal customs.
Some of the international e-commerce businesses using China post include eBay, AliExpress, Bang Good, and Fast Tech companies. The China Post is usually favored by most online Chinese and other sellers due to the low costs involved despite its slow delivery.
Most of these parcels usually have a tracking number assigned to them. So, what are these tracking numbers, and what are their use? Let's find out more.
China Post tracking number
All the postal parcels and other packages passing through the registration process are assigned a tracking number that links to the standard currency of the Universal Postal Union. The tracking numbers don't depend on the mode of transmission and size of the package.
To get a better understanding of what we mean, let us first look at the mode of transmission at the China Post.
Model of parcel transmission at China post
Air mail is the fastest and safest mode of express since the parcels are usually delivered directly without any transfers or interference. The estimated arrival time starts from 3 days or 5 days long to around 90 days depending on the location of the destination country.
Destination country and air mail time from China post office
United states -7-60 days
UK – 7-40 days
France – 7-50 days
Spain – 10-35 days
Russia -7-40 days
Portugal – 7-30 days
Saudi Arabia -15-50 days
South Africa – 40-90 days
South Korea – 7-20 days
Switzerland – 7-15 days
New zealand – 7-15 days
Singapore – 7-15 days
Sweden – 7-20 days
Philippines – 10-20 days
Japan -5-20 days
Vietnam -10-20 days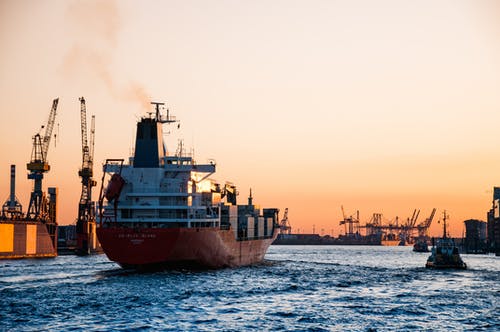 In this mode of transmission, land and sea (shipment) means of transport are involved. For instance, ships, trains, vehicles, or buses are used to deliver the parcels within the concerned locations. Aeroplane order is used between destinations that are far much apart.
The aeroplanes order can also be used in close destinations depending on the urgency and costs involved. However, if the planes are not available, the other options to check are land transportation and shipping time though it may take long than compared to aeroplanes.
This is where only land and sea transport customs (can use the USPS services) are involved. In our above SAL mode of transmission, plane transport was also involved which is different in this case where only the shipping and land transport is involved. It is cheap but takes the longest time.
USPS shipping services play an important role in the shipment process.
Different services offered at the China office
China Post Mail services
This is the most common postal service due to its cheap and convenient nature. Track parcels used here are both small and large depending on the item inside.
Small parcels
The small parcel is suited for items weighing no more than 4.4 lb. (2kg). The length, width, and height of the outer cover should be less than or equal to 35 ln. (90cm). The center should also check the length, width, and height of the parcel, they should not be more than 24 ln. (60cm).
The China Post international small parcel service is responsible for the delivery of parcels meeting the above conditions from China to other international locations.
The big advantage of the small parcel is that it is cheap and can be sent to almost any country around the globe as long as the post office and tracking number is present. It is also safe since it can be tracked through the China Post tracking system during registration.
China Post delivery Timing for small parcels
Small parcels delivery time take between 7-15 days longer to arrive in the United States and the rest of the European countries, 5-10 working days to be sent to the Asian countries, and 7-30 days to be received by the rest of the countries around the globe.
For the air mode of transport, the express time to other countries 7-15 days. For the SAL mode, it may take about 30 days for the track item/package to arrive, and using the surface mode it may extend to 60 days from China for the parcel to have arrived.
Tracking number for small parcels
Registered small parcels tracking number normally starts with letters 'R', 'P', or 'V' with another letter followed by 9 digits and ending with alphabets 'CN'. For example, one small registered mail tracking number can take the form RN123456789CN.
Large package
The large package comprises of an item weighing between 44 and 66 lbs. (20-30kg). All three modes of transport can be used to deliver a large package. It has a similar advantage as a small package in that it is cheaper than other packages like EMS and DHL and can be received anywhere globally.
The large package tracking number usually starts with alphabets 'CP' followed by 9 digits and ending with 'CN'.
The transit time takes between 10-20 working days for them to be delivered to America or any other European destination by air mode. The surface means may extend to 2 months and the shipment (shipping time) will even extend longer than that.
China EUB postal service
EUB (also called ePacket or Eyoubao) is an international postal service operated by China to serve other cross-border e-commerce vendors. The EUB parcels are similar to the small parcel since their weight do not exceed 4.4 lb. (2kg), their outer package length, width, and height also do not exceed 35 ln. (90cm), and their actual length, width, and height also do not exceed 24 ln.(5cm).
This package is often used by eBay sellers to send their items from China to the United States, UK, and Australia and vice versa. The EUB registered parcel also has a tracking number that begins with the letters 'L' or 'A' and ends with the letters 'CN'.
The delivery period takes between 7-10 business days to other countries. The shipping time is the longest.
China Post Express Mail Service (EMS)
This is an international mail service operated by all the post offices around the globe including the China Post. The EMS package weight is similar to the large package of between 44-88 lb. (2040kg).
Since it is a global union, it is much faster but more expensive. It takes 5 days to be sent to the intended destination but on average it takes 7 days to be delivered. The EMS package has a tracking number that starts with the alphabet 'E' and ends with the alphabet 'CN'.
Conclusion
China Post has been one of the key centers of delivering track parcels and other packages globally together with their package tracking numbers. These services have led to increasing in e-commerce activities and customs globally.