China Post – Track your Packages LIVE
China Post package tracking: here is, what you need to know
Information on China Post Tracking, Delivery Time and common problems.
China Post Tracking – How track your China Post Package
Tracking your China Post package is easy. All you need is a tracking number.
Followed these steps
Tracking your China Post package is easy. All you need is a tracking number.
The China Post tracking number consists of 13 alphabetic and numeric characters. It starts with a "R" for smaller packages  and a "C" for larger packages with another letter and 9 digits followed. At the end you will find another two letters. For example: CA111222333NN. You will find the tracking number on the shipping voucher. If you bought something from the Chinese Merchant, he should have provided you with this number. If not, contact the seller directly. 
What does unregistered air Mail China Post?
While you get a tracking number, when registered air mail is being used, you won't when using unregistered airmail. Always have a look what options the seller offers when ordering something from China as you won't have a chance to keep track of your package with the cheaper option.
What does registered Air Mail China Post
China Post has both the option for registered and unregistered airmail. When the seller uses registered airmail, he Will get a tracking number, with which you can always keep track of the package you are waiting for. It's the most convenient product, but it is more expensive than unregistered shipping.

Guide On How To Track Your Package From China Post
Track Time under 1 minute.
How to track your package by tracking number
Enter the Tracking number

Enter your China Post tracking number at the top of this website

Click the tracking button on the same page.

After entering the tracking number press the button: Track China Post

Track your China Post package

Get real-time information on the location of your China Post package online!
FAQ and Answers – How We can help?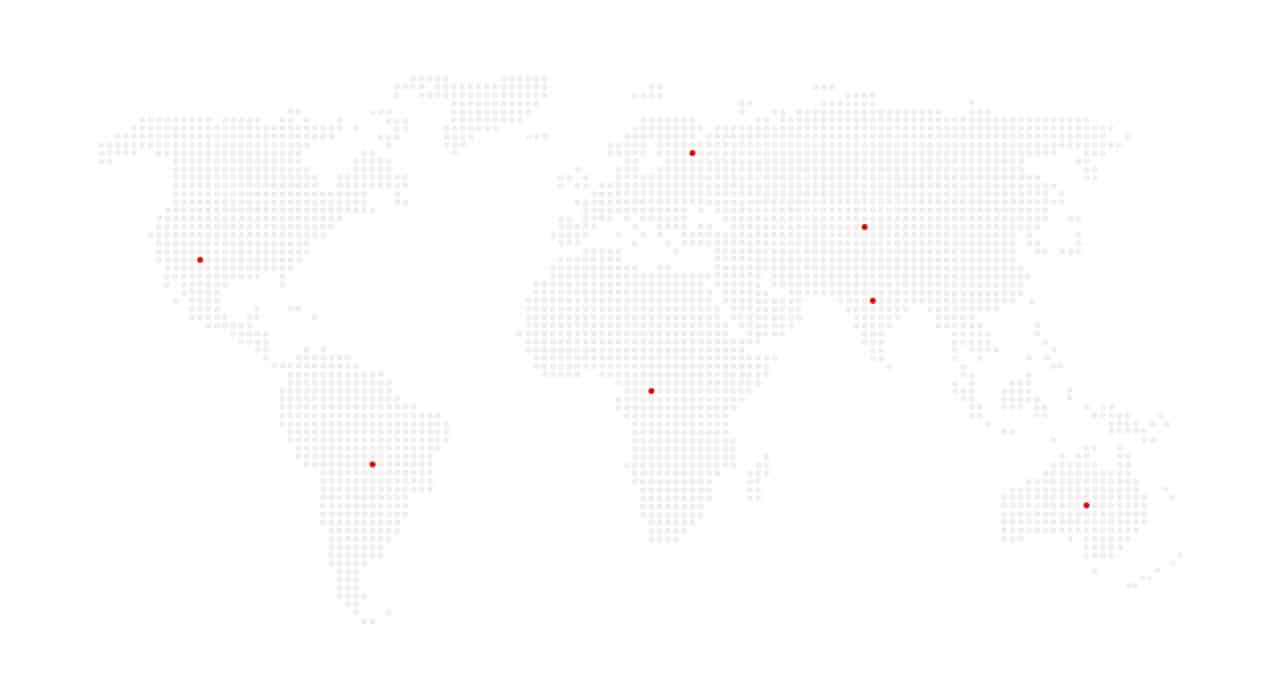 How is your China Post package handled?
Most packages from China are sent because you bought something from a seller. That why the shipping process starts with the seller brining your package to the local post office. This alone may take 3-5 days as many Chinese merchants do their shipments once or twice a week.
In addition, many sellers utilize so-called express agencies for shipment. This means the seller first send the package to those agencies which then is responsible for further processing of the shipment. This may take another 1-3 days, depending on the location of both the seller ad the next express agency.
When China Post finally gets your package, it will then be scanned and dispatched to an International Service Center. Most major countries have dedicated Service Centers. This way, delays due to backtracking don't happen very often.
The next step is the security screening on the airport. Your package has to be checked for dangerous and/or illegal contents. When your package is cleared it will be loaded onto an airplane flying to the destination country. This may take 3-5 days.
When the package finally arrives in the destination country it has to go trough customs. Depending on the time of the year this in itself might take a few days, especially during Christmas.Once it's released by the customs, it will be sent to local post offices for delivery. This process might take up to two weeks.
Estimated Arrival Time For Different Countries
Delivery times also vary with the type of transportation chosen. 
| | | | | |
| --- | --- | --- | --- | --- |
| Destination | Mail  | Registered Mail  | EUB | EMS |
| US | 2-3 months | 10-60 Days | 10-40 Days | 7-20 Days |
| Australia | 2-3 months | 10-60 Days | 10-25 Days | 7-15 Days |
| Canada | 2-3 months | 10-60 Days | 15-40 Days | 7-20 Days |
| UK | 2-3 months | 7-40   Days | 10-35 Days | 7-20 Days |
Can I track my China Post?
Yes, with our tracking service you can easily track your "China Post" packages, click here to track your China Post shipment live on the map.
What is your experience with China Post?
Delivery can sometimes take a long time, yet China Post parcel service is reliable. We recommend regular tracking.
How long does China Post take to deliver?
The Shipping Time from China to us are 1-2 weeks for regular post.
What is China Post registered AirMail?
he shipping method "China Post registered AirMail" is simply the normal international shipping of Chinese letter mail with tracking number. Only registered China Post packages you can track.
How can i track my China Post package without a tracking number?
Unfortunately, tracking the parcel of yours without the tracking number is normally impossible. Nevertheless, each, as a sender and as a receiver of an China Post deal you ought to receive a tracking number. As a sender you receive a voucher if you get the package of yours to China Post and as receiver, you should get a tracking quantity from the sender. This is particularly true for orders from web based retail outlets. And so in case you have not received a tracking number yet, it is best to inquire the store where you purchased your items.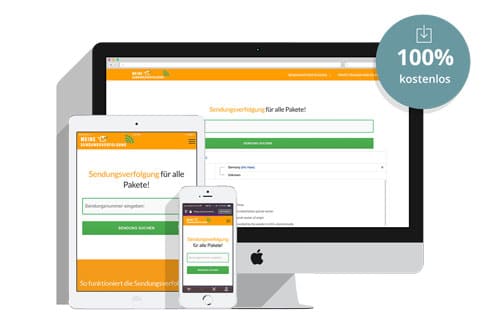 Where can I find my China Post tracking number?
As soon as you order an item, you are going to receive a receipt with China Post tracking number on it. In case you're waiting for a package from a web-based store as Amazon or Ebay, you will usually get the monitoring quantity on the shipping confirmation.
How long does the shipment take to arrive?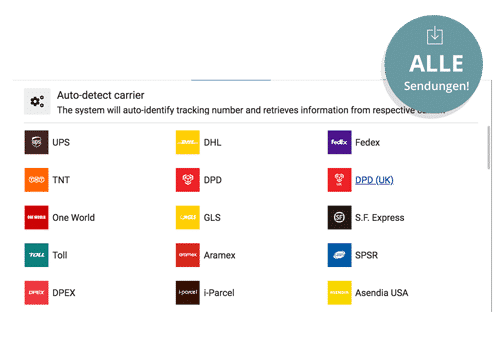 China Post packages do not have a guaranteed time of delivery. Normally, your package should arrive within a few days though. However, in some situations it can take up to one or two weeks until you receive your package. The package is delivered on working days during normal business hours from 8 am to 8 pm.

Tracking Your China Post Package Made Even Easier: With The My Package Tracking App
Always keep track of your China Post package with the FREE My Package Tracking App for IOS and Android

Download now and keep track of your packages with ease racking your China Post package made even easier: with the My Package Tracking App.
With our dedicated My tracking package app, tracking your packages is easier than ever before. Just type in your tracking number and get status updates on your delivery automatically. Our tracking App is available for both Android, and iOS devices.
With our dedicated My tracking package app, tracking your packages is easier than ever before. Just type in your tracking number and get status updates on your delivery automatically.
Download FREE My Package Tracking APP for Android or IOS on Google play and Apple App Store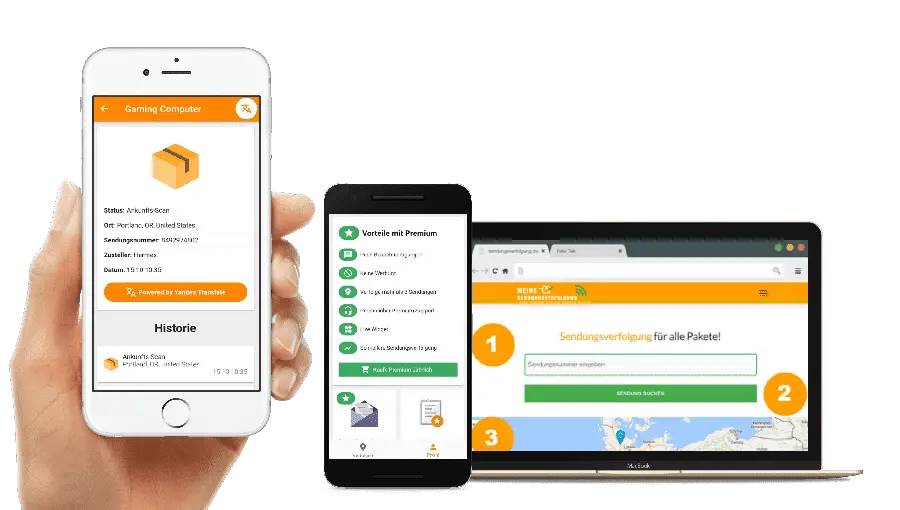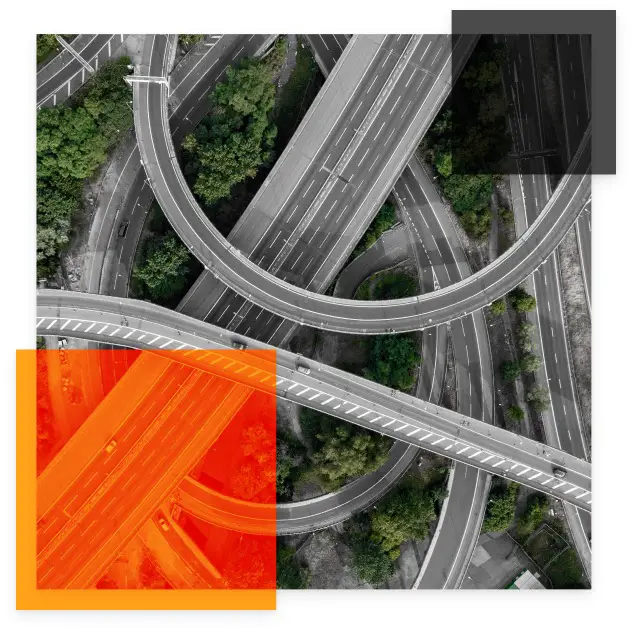 Why Is The China Post Package Tracking Not Working?
When our Website does not give you proper results when you type in your tracking number, this could have several reasons.

"When The Shipment Arrived In The Destination Country The Tracking Didn't Update Anymore!"
When the package arrives  in the destination country, it will be processed by the postal service of the country. For example, when it's in the US, it will be processed by USPS. In Australia, is Australia Post, whereas in the UK your package is being processed by Royal Mail, and in Canada by  Canada Post respectively. 
"I Don't Get Any Results From Your Tracking Software!"
If you do not get any results when typing in your China Post Tracking number, this may have several reasons.
You may have typed in the wrong tracking number.  You should make sure that you have typed the correct number.
The tracking information usually needs 1-2 days until it finally shows up in the system. Wait another day or two and check again. If you still don't get any tracking information contact the seller.
Also be sure to check our dedicated FAQ regarding problems with tracking numbers in general. Our FAQ covers 99% of all problems with tracking numbers. 
"My Package Is Already On Its Ways For 1/2/3 Months, Will It Ever Arrive?"
China Post is a very reliable postal service and most packages will arrive eventually. Anyhow, packages needing more than 2 months to arrive are not unheard of. It strongly depends on the sellers location and the type of shipment used, with cheaper options taking way longer than the more expensive shipping options. 
Experience Problems With Your Package? This Is How You Contact China Post
You can contact China Post via phone, dialing [+86]10-11185. Though it is suggested you either go to your local China Post office directly, if you are located in China, or write an Email as this way is considered to be more reliable than calling.  
| Pos. | Mistake | % | Solution |
| --- | --- | --- | --- |
| 1 | Typing error | often | try it again |
| 2 | China Post Registration and operating errors | often | wait few minutes |
| 3 | Your parcel is damaged and will be repacked in a China Post package center | rare | nothing, the package only gets new packaging |
| 4 | wrong addressee | rare | the package will be returned to you |
| 5 | Package lost | very rare | report to the seller |
All Shipment Couriers + ALL Packages and Parcel = ONE Tracking Tool

MY Package Tracking.com and APP